5 Tips for Entrepreneurs Who Want to Open a Franchise
Franchising offers a unique business model compared to starting an independent venture. Rather than starting from scratch, entrepreneurs who want to open a franchise can step into a business model that's already been proven. This aspect sets the stage for a potentially faster track to profitability.
However, like any small business, there are challenges. Franchising entails a very specific kind of commitment and demands a unique skill set. In this blog, we'll cover essential aspects of franchising, what makes a successful franchise owner, and the reasons becoming a franchise owner could be an ideal opportunity with the right brand.
Facts About Franchising 
Franchising is a business arrangement where a franchisor grants the rights to an individual or group (the franchisee) to operate a business using their established brand, products, and systems. The franchisee pays fees, royalties, and follows the franchisor's guidelines in exchange for access to a proven business model and ongoing support.
Advantages and Disadvantages of Franchising 
Franchising comes with a multitude of advantages. It's a ready-made business with established systems, a recognized brand name, and a loyal customer base. This significantly reduces the time and effort required to get the business up and running. Another advantage is that typically, franchises offer extensive training and ongoing support to help ensure the business operates smoothly and efficiently. Franchisees also enjoy having a ready-made marketing system in place to help promote their business.
However, alongside these benefits are some Things you should be aware of. Franchising requires an initial investment, including franchise fees. While some may regard this as a hurdle, others appreciate knowing the full scope of financial commitment. This initial fee covers the support from the franchisor that you will receive as you begin the process of opening your franchise. It's also worth noting that there's also less autonomy as a franchisee compared to other business opportunities, due to specified guidelines. Again, for some, following the franchise's established systems and procedures provide direction and stability, increasing the likelihood of success.
 What Makes a Good Franchise Owner? 
Entrepreneurs who want to open a franchise need to have an understanding of what it takes to be a formidable candidate. Entrepreneur suggests traits that include a blend of entrepreneurial spirit, resilience, passion, and a willingness to follow a proven system. Successful franchisees can balance independence and conformity; they're proactive and driven, yet they understand the importance of adhering to the franchise's proven model. It's also crucial for franchise owners to possess strong people skills, as they will need to effectively manage a team and maintain good relationships with customers and the franchisor.
Determining if franchising is right for you can be a challenging task. It requires self-reflection and an honest assessment of your skills, resources, and long-term goals. The International Franchise Association (IFA) provides some ideas to consider about becoming a franchisee.  If you're someone who values structure and can follow a predetermined plan while still demonstrating leadership and initiative, franchising could be a suitable path.
Why Become a Franchisee? 
Franchising offers a balance between entrepreneurship and security. While you still get to be your own boss in franchising, you also receive the support and guidance that comes with being part of a larger organization. It's an opportunity to leverage a proven business model to achieve your financial and personal goals, all the while contributing to a brand you believe in.
Here are five tips for aspiring franchise owners:
Self-assessment: Start by looking inward. Reflect on your personality, skills, and objectives to see if you align with the franchise model.
Due diligence: Do your homework on potential franchisors, the market, and industry trends. Seek feedback from existing franchisees to gain practical insights.
Financial evaluation: Understand all the financial commitments involved, including the initial investment and ongoing royalties. Evaluate your financial situation to ensure you can meet these obligations.
Legal counsel: Franchising involves intricate legal agreements. It's essential to engage a legal expert to help you understand your rights, responsibilities, and the franchisor's commitments.
Long-term vision: Consider your long-term goals. Make sure the franchise's growth opportunities align with your vision for your entrepreneurial future.
 Franchise Ownership with MassageLuXe 
If you're an entrepreneur who wants to open a franchise in the burgeoning beauty and wellness industry, consider MassageLuXe. We are one of the fastest-growing franchises in the personal care sector offering the high-demand service of massage, facials and hair removal.
Massage is an $18 billion industry here in the U.S., according to IBISWorld, as more people are turning to massage for physical healing, stress relief and pampering. At MassageLuXe, we are committed to providing high-quality massage to support health, well-being, and quality of life.
For entrepreneurs who want to open a franchise designed for a quick ramp-up, MassageLuXe provides the opportunity to grow a strong business with guidance from franchise experts. With a franchise fee of $42,500, you can get started on making your dreams of business ownership a reality.
If you're ready to hear more about MassageLuXe, request information and we'll be in touch.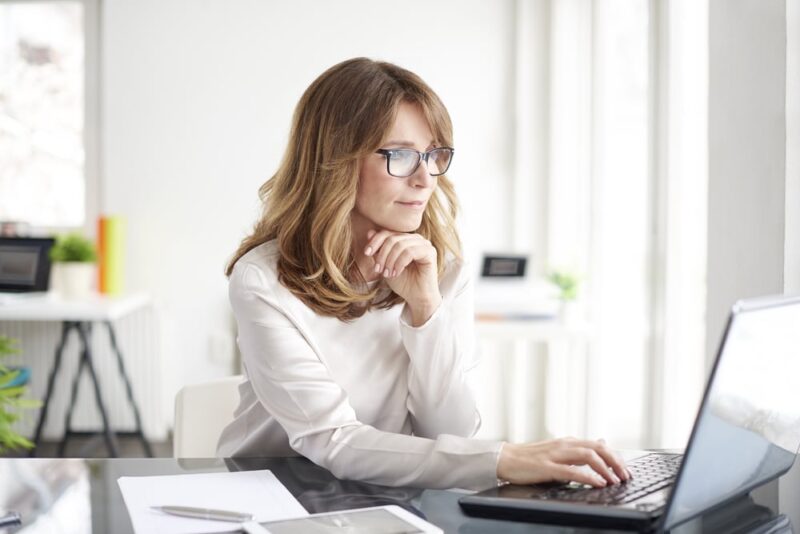 Request Franchise Information
Other articles you may like: