The Best Spa Franchise Opportunities You Can Start Today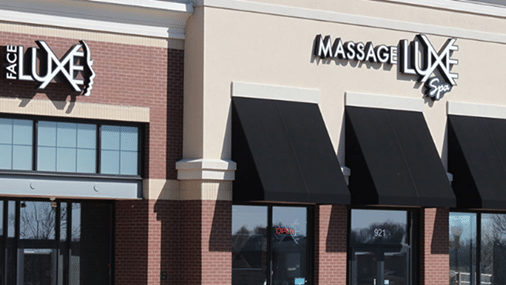 Franchise ownership is an investment. If your goal as an entrepreneur is to have a successful future and grow your business, look no further than the massage spa franchise industry.
There are many avenues you can pursue in your quest to become a business owner within the health and wellness industry. Consumers view massage and skincare as beneficial to their health and well-being, which boosts the demand for these services.
Spa Franchise Opportunities
Spa franchise opportunities are growing, and now is a great time to get in the game. While there are numerous areas of the wellness industry to consider, massage therapy is growing in popularity.
MassageLuXe is the new, exciting brand within the spa industry, and this has given the company the ability to learn what works. As the demand for massage therapy grows, more and more people go to a spa to get a massage. According to a 2019 survey by the American Massage Therapy Association (AMTA), 22 percent of massage consumers received their last massage at a spa compared to 20 percent in 2018.
Massage Therapy
According to AMTA, the massage therapy industry is an $18 billion industry. According to the 2019 survey mentioned above, an average of 21 percent of adult Americans received at least one massage in a spa in the last year.
Doctors are recommending massage therapy to their patients, and people are listening. They no longer see massage therapy as simply a form of pampering. However, they still want to be pampered, and that's why they turn to MassageLuXe. They want to receive the health benefits of massage therapy in a relaxing, luxurious environment.
Facials
For many consumers, a trip to the spa wouldn't be the same without both a massage and a facial. The two can go hand-in-hand.
The MassageLuXe spa experience offers a complete line of facials and customized treatments catered to all skin types and conditions. Clients seek out MassageLuXe for the ability to help them feel relaxed and refreshed, both inside and out.
Hair Removal
When consumers want a high-caliber waxing experience, they visit a spa. When they want a clean look with limited pain, they value the expertise of a professional. This is opposed to do-it-yourself waxing kits or visiting a nail salon.
One market research report indicates the global hair removal wax market is expected to reach $18 million by 2026.
Growing Your Spa Franchise
While other spa franchises may only offer one type of spa service, MassageLuXe offers a variety of spa services. This entices clients to visit our spas and to partake in multiple services once they are there.
If you are looking for more spa franchise opportunities, you may consider a MassageLuXe Multi-Unit Development Agreement (MUD). This is a great way to grow your business in a growing industry.
There are benefits when you commit to develop multiple spas and grow the MassageLuXe brand within a specific trade area. In exchange for a multi-unit commitment, you will receive a reduced initial franchise fee on your second and third locations. You can then watch your spa franchise opportunity grow.
To learn more about spa franchise opportunities with MassageLuXe, scroll down to fill out the contact form below. 
Other articles you may like: